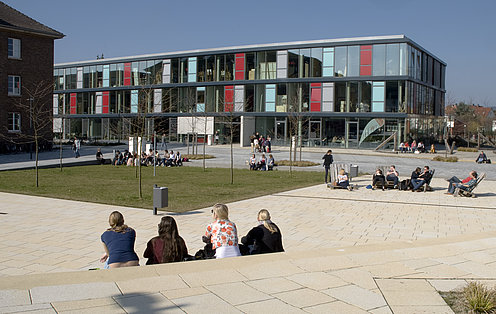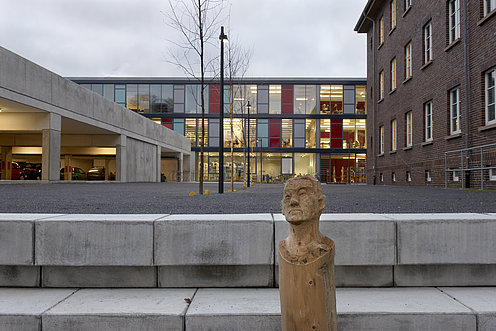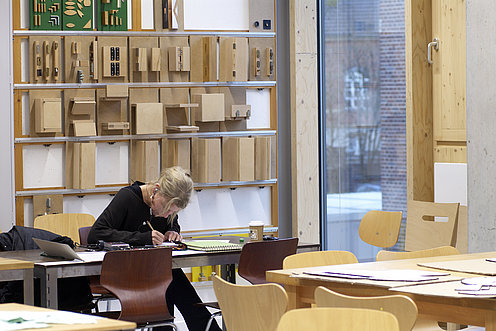 The Detmold School of Design (Flyer) is a department of the Ostwestfalen-Lippe University of Applied Sciences and Arts. It benefits from a 130-year-old design tradition.
From chair to town: The department offers a broad variety of architecture courses. Our English page shows all the matching Bachelor's and Master's programs offered by the TH OWL.
The faculty of interior architecture is the largest program in Germany. Major aspects of the academic education are interdisciplinary. The teaching staff provide students with profound knowledge in the fields of design, construction, technology, organisation, scenography, art, social science, and communication.
Three interdisciplinary research platforms have been established: the PerceptionLab, the ConstructionLab, and the UrbanLab. The PerceptionLab makes the user the focal point of research (human centred design). It is complimented by the ConstructionLab, which covers the areas of prototype construction and testing technology (product centred design). The UrbanLab concentrates on urbanism and area studies.
The open and transparent arrangement of the school's buildings - all designed by students - produces a dynamic and creative atmosphere. This energetic campus, together with the variety of courses of study on offer, shapes the unique character of Detmold.
Contact: International Office TH OWL