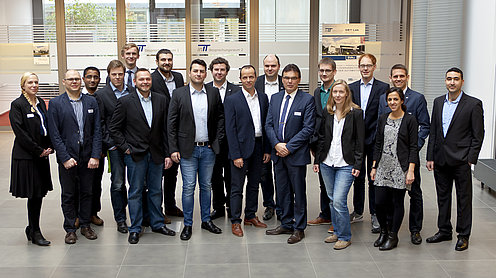 The increasing importance of networking in all intelligent technical systems requires a academic training in communication networks. In recent years the network technology has developed into an independent field of study with its own system theory, specific terminology and design methods, as well as special measurement technique. Therefore, 2005, the Department of Network Technology was established in the Department of Electrical Engineering and computer science to conduct research and teaching in the field of communication networks (Computer networks).
The working group is part of the Institute Industrial IT (inIT).
The current focus of the professorship is the use of information and communication technologies (ICT) in networked real-time systems, for industrial communication.
Addresse:
OWL University of Applied Sciences and Arts
inIT - Institute Industrial IT
Campusallee 6
D-32657 Lemgo
We are located in CENTRUM INDUSTRIAL IT(CIIT).