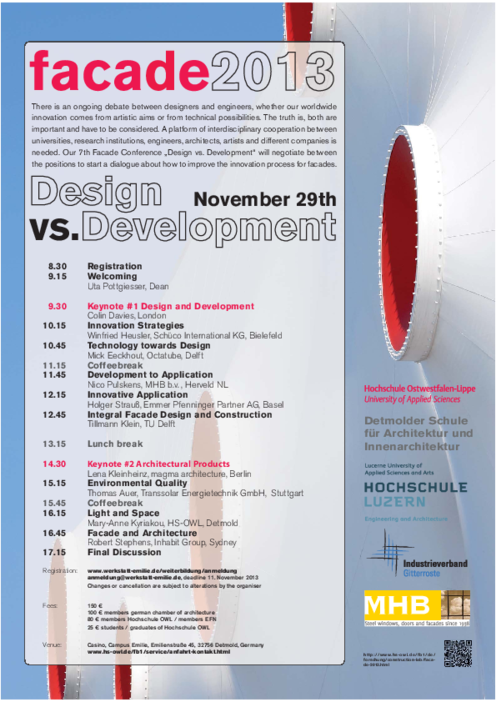 Detmold, 29 November 2013
The 9th annual facade conference was held again at the Hochschule Ostwestfalen-Lippe in Detmold, Germany. With the title "Design vs. Development", the conference questioned where innovation comes from. This question is a very current discussion, challenging whether new developments are initiated by Designers and Planners or if it comes from the industrial partners, providing technical possibilities.
With industry support from MHB and Industrieverband Gitterroste, and run in conjunction with Hochschule Luzern, the conference negotiated this question between representatives of both sides.
Some impressions of the conference
Photo Gallery