Institute for Design Strategies
Shaping the Human Habitat
The IDS - Institute for Design Strategies accompanies the change in architecture and planning disciplines towards a responsible and sustainable design of the human habitat. To this end, it researches the fundamental interactions between people and space, develops strategies on the path to a climate-resilient built environment, and uses the opportunity space of digitalization for innovative approaches and complex analyses. The institute was founded in 2021 as a further development of four successful research focuses: urbanLab, nextPlace, constructionLab und perceptionLab. The members of the institute have been actively working in joint R&D projects with partners from business and municipalities for over 10 years. This has resulted in a network of over 40 institutions. The complex and multi-layered constellation of actors in the built environment also requires a special commitment to transfer between teaching, research, business and society. IDS meets these requirements through various established transfer formats that ensure this transdisciplinary exchange.
Through the lens of the newly established IDS - Institute for Design Strategies and the thematic clusters of Regenerative Design, Human Centered Design and Data Driven Design, we want to find synergies between the different scales of our living environment and different aspects and values of sustainability to discuss sustainable design strategies for future development dynamics.
At the interface of environment and Design
Regenerative Design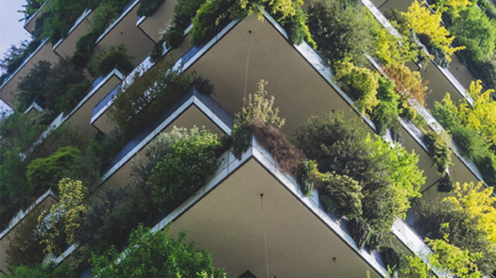 The global challenges of climate change and the energy transition require a drastic transformation of the built environment. In addition, there is the pressing question of how to deal with the buildings of the 20th century, which make up about 80% of the existing building stock and currently do not meet the demands of climate protection, energy efficiency or circular economy.
at the interface of health and design
Human Centered Design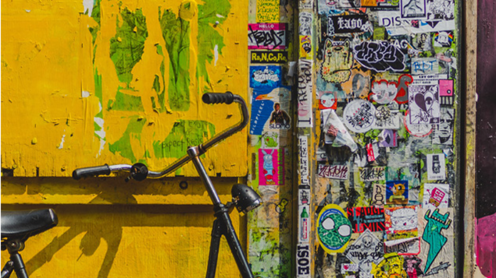 The highest possible quality of life with the participation of all is an essential driver for society. At the same time, knowledge about the connections between the architectural and urban systems in which we move every day and the effects on behaviour and lifestyle is still poorly developed.
at the interface of digitalization and design
Data Driven Design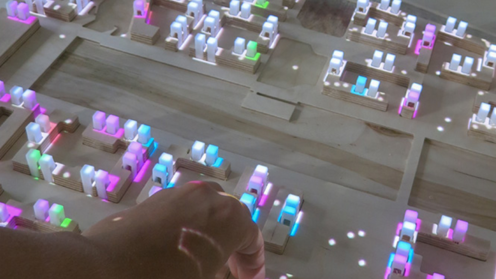 The potential of digital technologies is changing the entire value chain in urban, building and planning. AR/VR, IoT and the various facets of Artificial Intelligence (AI) lead us to expect more efficient processes, more participation and a greater understanding of spatial influences on people.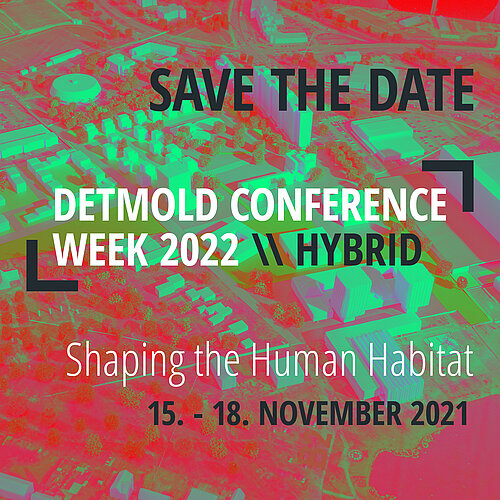 Detmold Conference Week
THINKING THE FUTURE TOGETHER
Since 2020, together with all research groups from the Detmold School of Architecture and Interior Design and now as IDS, we have been dedicating ourselves to the topic of the built environment - the human habitat - in a digital conference. Across all scales, from the chair to the city. We are convinced that the complexity of our habitat requires bringing together the fragmented states of knowledge within the planning disciplines, but also beyond them.
Chairwoman IDS
Boardmember IDS
Prof. Dipl.-Ing. Daniel Arztmann, Facade Construction
Prof. Dr. Axel Häusler, Digitale Medien und Entwerfen
Prof. Dipl.-Ing Oliver Hall, Stadtplanung und städtebauliches Entwerfen
Prof. Dipl.-Ing. Ulrich Nether, Produktdesign und Ergonomie
Prof.'in Dr.-Ing. Uta Pottgiesser, Baukonstruktion und Baustoffe
Prof. Dr. Hans-Peter Rohler, Freiraumplanung im städtebaulichen Kontext
Prof. Hans Sachs, CAAD | Computer Aided Architectural Design
Prof. Dipl.-Ing. Jens-Uwe Schulz, Tragwerkslehre und Entwerfen
Office
Knowledge Transfer