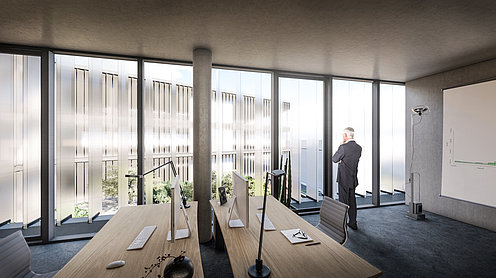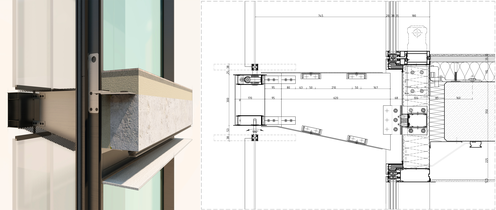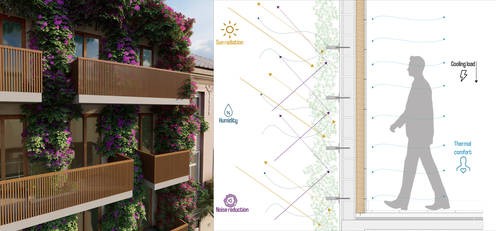 Over the past twenty years, modern technologies and high functional demands have made many specializations necessary for planning-related professions in the fields of construction and architecture. As a new comer facade planning is undisputedly high on the list of the most demanding and versatile professional specializations.
The building envelope represents the transition from the outside environment to the interior and has to fulfill different tasks and functions. This is how it shapes the external appearance of buildings, has a significant impact on well-being in the interior and contributes to a healthy surrounding environment. The MID - Facade Construction course looks at the requirements from aesthetics, technology and building physics from the different perspectives of manufacturing and construction actors. The key points in teaching are a close connection between theory and practice and a high degree of international relevance. In this way, facade designs are developed for different climate zones, optimized with regard to physical and sustainable aspects and technically detailed up to the production planning.
The aim of the course is to assist the participants to acquire a scientific knowledge and professional approaches to technical challenges in the field of construction and design. After the course, the students will be able to develop and provide solutions to complex problems in practice, research and development. A strong practical focus arises from the close cooperation with the supporting companies, who supply an up to date information about the technical trends and construction solutions.
Main focuses of the course:
Technical focuses on the changes and the developments of building's envelopes;
Scientific developed approaches to facades in the field of architecture and construction;
Planning and realization of existing structures, with consideration for demolishing, renovation, conversion and recycling;
Advantages from the network between universities, companies and specialists from all over Europe.
The contents of the course are designed to be modular and are taught as often as possible with a practical semester tasks. In this way, project processes and concepts or details can be elaborated over a longer period and at greater depth. Using a high number of possible synergies in preparation and follow-ups, the participants will be able to deal with practical planning tasks intensively. Exemplary construction projects are viewed from a multitude of angles thus leading to a comprehensive overview of common problems in the professional field of the future graduates.