Productdesign and Ergonomics Human Factors
Aktuelles
WINTER SEMESTER 2021/22
B IA 507 Projekt Vertiefung
Otl Aicher 100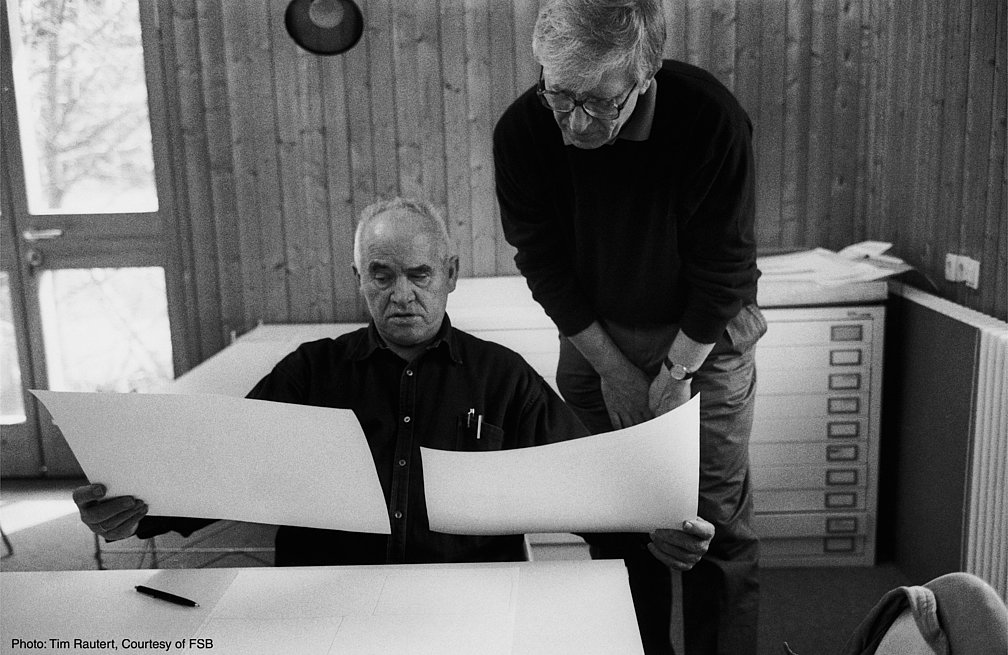 Offering professors: Prof. Ulrich Nether, Prof. Dr. Andreas K. Vetter, begleitend Prof.'in Anke Stache FB2
Next year "one of the most influential German designers of the 20th century" would have turned 100, "one of the pioneers of corporate design" (quotes Wikipedia), co-founder of the Ulm School, graphic artist and communication designer whose work is present, for example in the pictograms for the Olympic Games in Munich, which became the measure of all things or in companies like Lufthansa, Braun, Bulthaup, ERCO and FSB. It is remarkable how his attitude is connected to the work: opponent of the Nazi regime, closely connected with the Scholl family, formulating the social responsibility of design with the Ulm School and being political throughout his life.
We want to develop an exhibition that will be shown in the Lippisches Landesmuseum in 2022 and is then supposed to go on a tour. We want to focus on the content and use the resources of FSB that support the project. We want to inspire a specialist audience as well as ordinary visitors. So first we will look for a specific topic and then the formal equivalents for it. Curatorial precision is just as important as a stringent concept and a staging that gets to the point lively and interactively accessible. We will conceptually include digital media which will be formulated in FB 2 in summer semester 22. Time: Tuesdays 4pm more information: Projekte
WPF Design Strategies or WPF Human Centered Design
Diversity Campus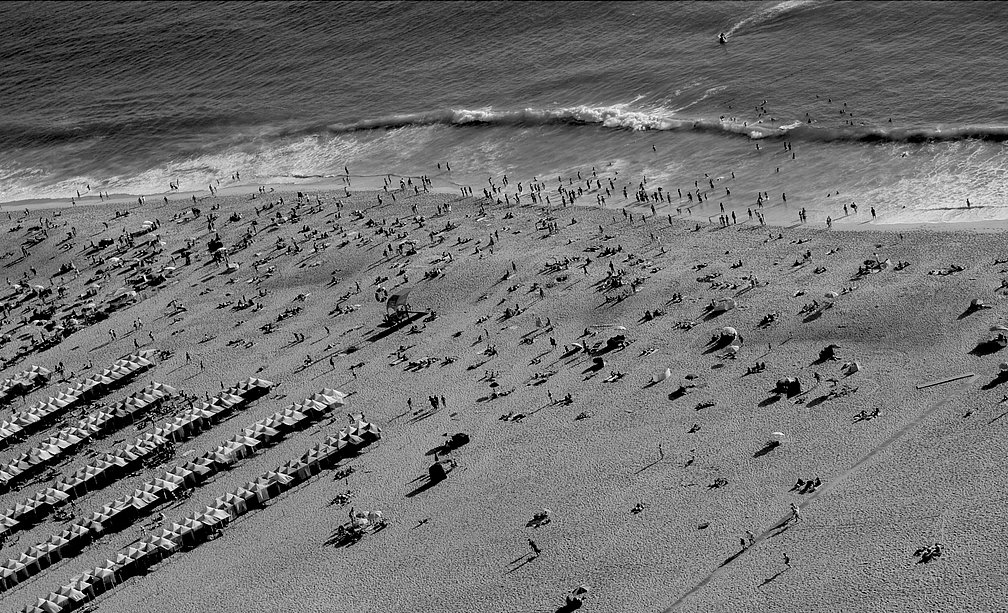 Kristina Herrmann MA, Prof. Ulrich Nether:
Diversity, as the UN describes it as a social goal, means that everyone can live as a strong individual with equal rights in a (world) community. In this sense, diversity, equity and inclusion are different perspectives on the same thing.
We know that we do not meet the requirements, the debates are heated, #MeToo, #BlackLivesMatter, LGBTQIA +, Gender *, inclusion in schools, immigration, political correctness, cancel culture, empowerment ...
What can we as (interior) architects and urban developers contribute to a diverse society? What do enabling spaces that promote diversity, justice and inclusion look like?
The TH wants to develop a culture of diversity. In the WPF we want to work out proposals for how the rooms on the campus, in the buildings and in the digital space should be designed.
In the past semester, we developed supporting toolkits, which we want to first apply in workshops on the campus of the TH with all users inside and out, then develop drafts from them and put these on scene prototypically.
We practice in the sense of Lucius Burckhardt's design which is is invisible on what Herbert Simon describes as our profession: procedures that aim to transform existing situations into preferred ones. With our resources in architecture, interior design and urban planning.
Time: Wednesdays 8:45 am / block workshop. More information at WPFs
WPF Exhibition and Event design or WPF graphics u CD
DesignDialogeDetmold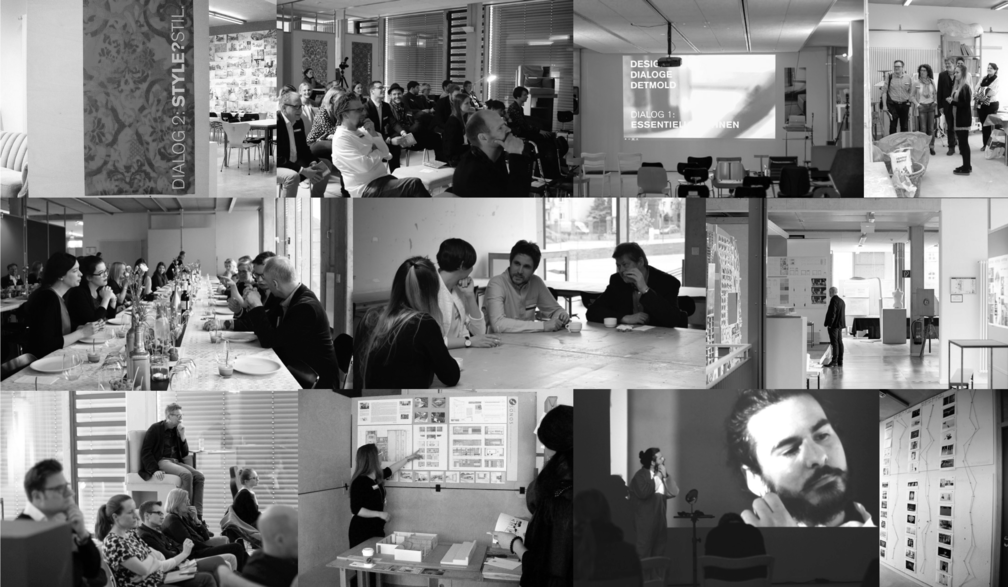 The "DDD" link the Detmold School with companies and the region in a sustainable manner. For members such as COR, FSB, JAB, Dornbracht, Jung, Leonardo, Siematic ... there is a trend forum every year on a current topic, in which we present, discuss with companies and exchange ideas, traditionally on campus, and finally virtually.
We want to develop the Forum 22. This requires design, planning and organization on many levels; first of all a future-oriented topic on which we are working: what can we contribute from the Detmold school? Which students and professors can we attract for short lectures, which works can we exhibit? We publish a magazine, develop theme-specific graphics and a website, design exhibitions with guided tours, event architecture and the process of the forum from reception to suitable dinner design (or digital alternatives).
On the way we will hold an innovation workshop and, if possible, go to the Dutch Design Week in Eindhoven. We practice trend scouting as well as event and exhibition design with implementation in the team and many encounters and contacts for personal future. Architects, interior designers and city planners are welcome!
Time: partly on Mondays 4pm / partly block events More at WPF und at http://designdialogedetmold.de

f.l.t.r.: Kristina Herrmann MA, perceptionLab | Kyra Albrecht BA, Teaching | Johannes Homann SHK organisation | Nora Michalke SHK graphics | Lars Oschmann SHK ergonomics | Ulrich Nether
Lehrgebiet Produktdesign und Ergonomie
Contact
Prof. Dipl.-Ing. Ulrich Nether

Raum 2.125

Fon: +49 (0) 5231 769-6990
Fax: +49 (0) 5231 769-86990
Fachbereich Detmolder Schule für Architektur und Innenarchitektur

Technische Hochschule Ostwestfalen-Lippe
University of Applied Sciences and Arts
Emilienstraße 45
D-32756 Detmold