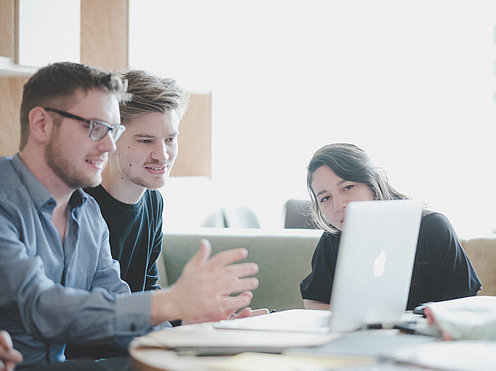 Refugees who have been impacted by the current situation in Ukraine and who would like to start, or continue their studies are welcome at the TH OWL!
To get an overview over the possible study programmes, please visit the following page:
The dual study program at the OWL University of Applied Sciences and Arts combines a degree program with a job or vocational training program at a company. At the end of your dual study program, you will receive an internationally recognized Bachelor's degree. You will also gain additional job experience, making it easier for you to enter the workforce. Many regional companies offer positions for the dual study programs, especially for refugees from Ukraine.
For more information about our dual study programs, please visit the following page:
You can study at TH OWL, even if your asylum procedure has not yet been completed. However, for enrollment purposes you will need to fullfill certian requirements. The International Office can assist you by reviewing your documents in advance and see at what level enrollment at the TH OWL is possible. Please view the following link to get more information on this procedure:
First-year students can find all important information about starting their studies at TH OWL on our website #applynow:
We are also offering german language courses for complete beginners. Please visit the following link to get more information on that:
German Language Intensive Course A1 to B1
For individual consultation please contact the International Office.