The automated vegetable bed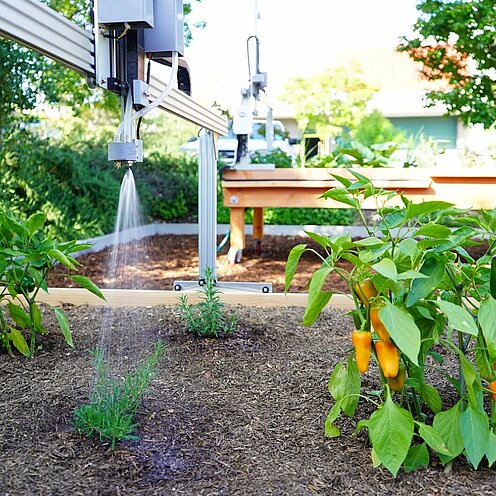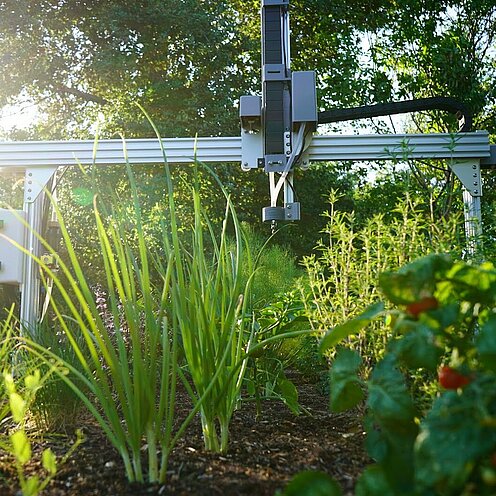 The global changes in our society, population growth and their eating habits, are presenting the agricultural industry with ever new challenges. At the same time, dry soils and rising temperatures are making growing conditions increasingly difficult to calculate, even in Germany. Over the past decade, consumers have increasingly lost control over how their food is produced.

The "automated vegetable patch" represents a solution to regain lost control. Under the direction of Professor Dr. Burkhard Wrenger from the Department of Environmental Engineering and Applied Computer Science, the project team is installing an agricultural robot from the company FarmBot.
On a small scale, the FarmBot will be used to automate and control many aspects of food farming. With the help of the open source software, plantings can be planned on the drawing board. The planting robot not only takes care of seeding, but also irrigation, fertilization, and monitoring of growth and pest and disease detection. Private farming thus becomes more autonomous and also saves resources and space. Professor Wrenger's team is researching the complex possibilities of automated planting and will present the results, as well as the planting robots in action, at the State Garden Show.
The automated vegetable bed has a size of 3 x 6 m². It will be tested at the university and installed on the grounds of the State Garden Show in March. The presentation will also include information about the college and the Precision Farming program.
More information about the FarbBot is available here: farm.bot