Students
Looking for a job?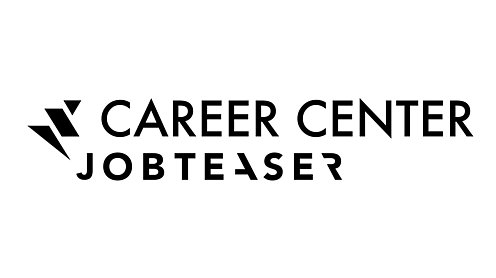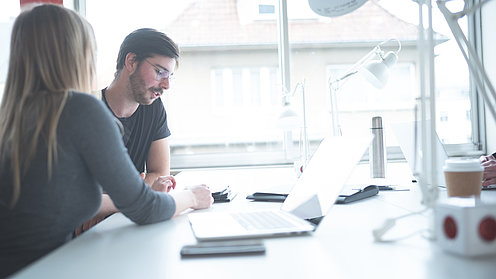 Whether you are looking for a part-time job or taking the first step in your professional career: The Career Center at the OWL University of Applied Sciences and Arts offers everything you need to get a successful start, from job advertisements and internships to events, advising and career events, to articles and videos.
After you register, you will have access to an extensive range of free services:
A search engine for internships and job vacancies
Profiles where companies present various career opportunities
Events like coaching workshops, trade fairs, chats ...
E-mail notifications of job vacancies and events
When you register / log in to this platform, you will enter into a free contractual relationship with the provider (www.jobteaser.com/de). Please use your university access information to register.
Note: If you notice offensive or inappropriate offers during your research, or you have negative experiences with one of the jobs offered here, please inform us via e-mail at career-service(at)th-owl.de
Booking of consulting appointments with employees of your Career Service
For the following consulting formats you can book appointments independently online via the Career Center or arrange them by e-mail:
Individual short consultation
Feedback on application documents
Career planning – First steps
Preparation for your job interview
Dates can be booked within the following time slots:
Tuesdays between 1.30 p.m. and 4.00 p.m. and Thursdays between 3.00 p.m. and 4.30 p.m.
COMPANIES
Looking for employees?
Our Career Center offers a wide range of options for presenting your company and getting in touch with the young professionals of tomorrow. Just upload your job advertisement free of charge and forward it directly to our students.
Career Center for company job advertisements
In addition, the portal provides companies with a free page where they can present information about themselves and post job advertisements, a company profile, or events for students.
Career Center for company profiles
Note:
When you click the Career Center, you will leave the TH OWL website and be forwarded to the external provider "JobTeaser" (www.jobteaser.com/de). When you register for this online platform, you will enter into a free contractual relationship with the provider.