From initial idea to start-up company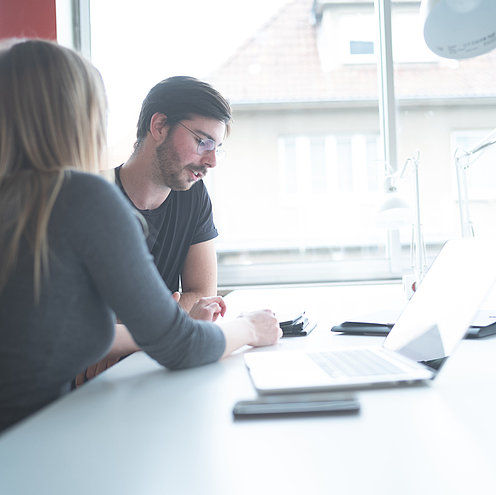 Do you have a good idea, and want to turn it into your own start-up? Do you want to start your own company, and are looking for partners with the right idea?
The OWL University of Applied Sciences and Arts has competent contacts who can help guide you through the process. To help you move from an initial idea to your own start-up, you need a well-developed business concept and competent partners; meeting with experts and thorough research can also help you on your way.
Come talk to an entrepreneurial consultant if you need information or an advising meeting. Entrepreneurial consultants are available to all research associates, employees, and professors.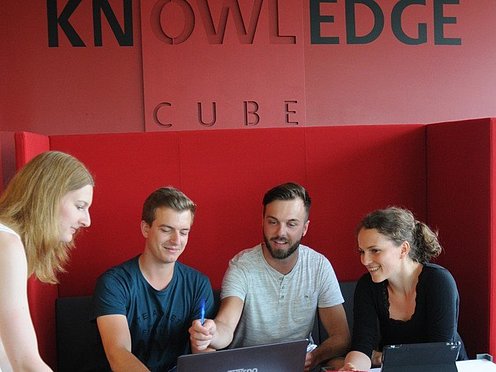 The knOWLedgeCUBE at the Innovation Campus Lemgo of the OWL University of Applied Sciences and Arts offers you an open and creative atmosphere with services for students, entrepreneurs and companies.
Services:
Facilities and technical infrastructure: Laboratories, development systems, workshops, office space
Integrated into the effective network of the OWL entrepreneurship ecosystem: Mentors and partners, distribution channels
Initial advising on your business idea
Support in further developing your idea
Workshops
Support and help with funding applications, scholarships or investor pitches
Founder's pub: Discussion in a relaxed atmosphere
Contacts in entrepreneurship projects