Application for a Bachelor study place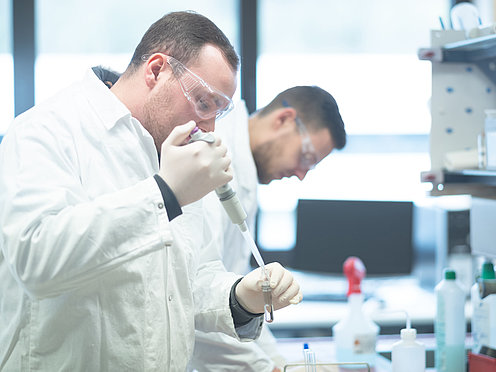 The following information will help you to apply for the first semester in a Bachelor program at the Ostwestfalen-Lippe University of Applied Sciences and Arts.
Open Admission degree programs
You do not need to apply for the open admission programs. you can enroll directly online through our KIS portal from May 2 to September 15, 2023.
Admission-restricted degree programs
In the admission-restricted degree programs, places for the first semester are allocated within the framework of the Dialog-Oriented Service Procedure (DoSV). This admission procedure is coordinated by hochschulstart.de.
Before submitting your online application, you should read and observe the following instructions:
Good to know: Introductory events and orientation weeks are offered for all first-year students. You will be informed of the dates after you have enrolled as a student by the respective department.
Application for a first-degree program
If you have not yet completed any other studies, you do not have to submit any certificates with your application at first. These will only be checked during enrollment.
Application for a second-degree program
You belong to this group of applicants if you have a certificate of successful completion of a degree program at a German university by July 15 at the latest. The Ostwestfalen-Lippe University of Applied Sciences and Arts sets aside three percent of the study places for second degree studies.
You must submit the following documents by mail to the Enrollment Office by July 15 using your applicant number, which you will receive when you apply online:
Application Submission of substantiated documents
Certified copy of the degree certificate of the first degree program with an identifiable final grade
Motivation letter (informal) about the reasons for the desire to pursue a second degree including information about previous education, professional activities and intended career goal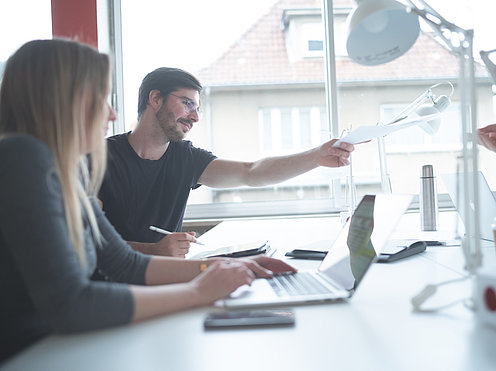 Special applications are possible in the following cases:
Hardship application
The Ostwestfalen-Lippe University of Applied Sciences and Arts reserves up to three percent of the study places for cases of exceptional hardship. Within this quota, the recognition of a hardship application without consideration of the selection criteria (grade point average, waiting period) leads directly to admission, ahead of all other applicants.
Application for disadvantage compensation
A recognized application for disadvantage compensation takes into account special personal reasons for which you are not responsible and which have had a detrimental effect on the grade point average or waiting period. You can only submit this application for a first degree program.
For comprehensive information on how to apply, see the instructions for special applications.

Note: Please be aware that your special case must be presented clearly enough by the attached supporting documents so that an outside person can understand your arguments based on the documents.

Using the completed application Submission of substantiated documents, please send the supporting documents suitable for verification to the Enrollment Office by July 15.
If you are under the age of majority, please refer to the information for minors before enrolling in a degree program.