Bachelor of Science (B.Sc.)
Elektrotechnik [Electrical Engineering]
Help shape technical progress and find answers to today's most important questions: from mobility to power supply, production processes or communication.
In every case, our degree program prepares you optimally for a diverse, creative, and future-proof profession. We focus on practice-oriented, personal advising and the integration of current research.
Your heart beats for...
A Degree Program with a Future
Studying at Innovation Campus Lemgo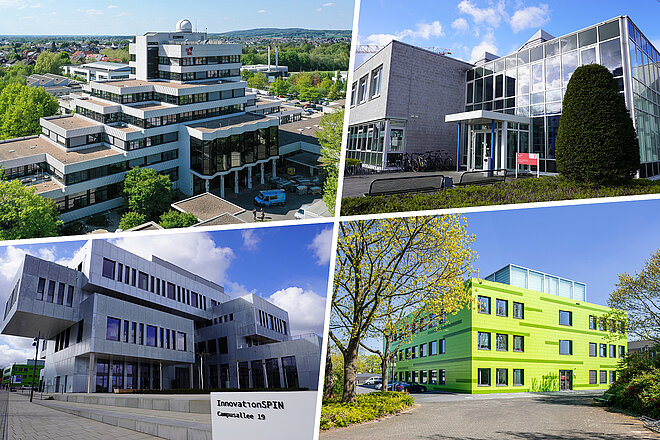 At the Innovation Campus in Lemgo, you will study at one of the most exciting technology locations in NRW. Here you will find state-of-the-art laboratories and teaching rooms as well as science-to-business factories. For example, the Centrum Industrial IT, in which companies from all over East Westphalia-Lippe (OWL) have their branches. Or the Smart Factory OWL, which showcases data and AI management. In the Future Food Factory OWL, which is unique in Europe, something similar is happening in relation to food production. New work and transfer meet at InnovationSPIN. Here, TH OWL, the district administration and the skilled trades demonstrate transparent cooperation and a spirit that allows new things to emerge. In addition to Fraunhofer IOSB-INA, the campus is also home to two vocational schools and the national handball league team TBV Lemgo-Lippe. And best of all, the campus also has student residence halls with short distances to the university and the city.
Contact and Counseling
Still unanswered questions?
Our Student Service Center will answer all your questions about studying at TH OWL as well as about application and enrollment:
Phone: +49 5261 702 2534
E-mail: studierendenservice(at)th-owl.de

Service hours: Monday to Friday from 9 a.m. to 3 p.m.