Bachelor of Arts (B.A.)
Interior Architecture
The field of interior architecture is focused on designing living spaces for people with light, colors, objects ... From private homes to furniture and product design, or designing for exhibitions, shops, showrooms and events: the profession of interior architecture is creative and varied. In this bachelor's degree program, you will learn what you need to achieve your professional goals.
Your heart beats for...
A Degree Program with a Future
Studying at Creative Campus Detmold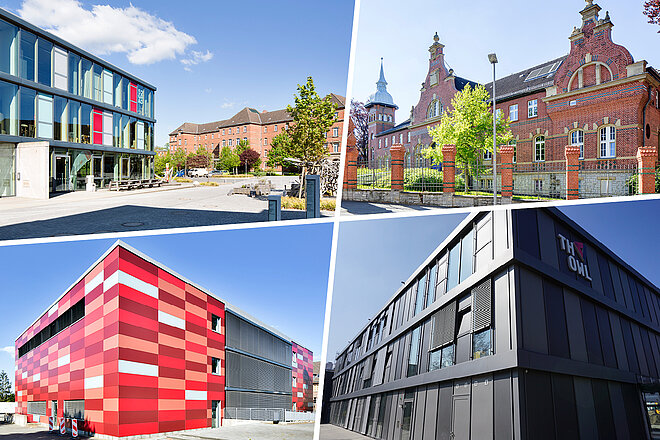 Planning and building in one place. This concept can be found on our Creative Campus. Through both topics, a very special teaching and research location has been created. The internationally renowned Detmold School of Design is located here, as well as the Civil Engineering Department and the Center for Sustainable, Digital Construction, which is currently under construction. Architectural ideas thus cross paths with new thinking in civil engineering, such as sustainable 3D printing. The campus is complemented by media production, which together with the Detmold Academy of Music and the University of Paderborn have created a completely new stage for the transfer between creative science and business in the KreativInstitut.OWL. The campus is also adjacent to the city center, which can thus be reached by foot.
Contact and Counseling
Still unanswered questions?
Our Student Service Center will answer all your questions about studying at TH OWL as well as about application and enrollment:
Phone: +49 5261 702 2534
E-mail: studierendenservice(at)th-owl.de

Service hours: Monday to Friday from 9 a.m. to 3 p.m.