Bachelor of Science (B.Sc.)
Precision Farming
The goal of "precision farming" is to farm agricultural areas in an economical way that saves resources. Your expertise in the areas of agriculture, IT, digitization and automation will be in demand in this field. As a precision farmer, you will work in a future-oriented, sustainable field in agricultural, consulting, services, or agricultural machinery companies.
Your heart beats for...
A Degree Program with a Future
Studying at Sustainable Campus Höxter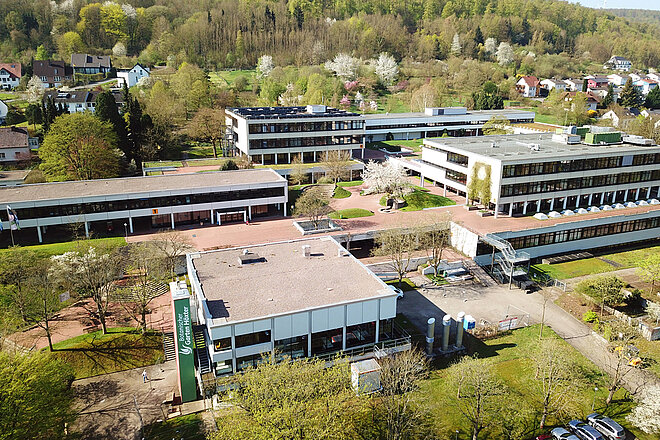 The Höxter campus is home to our environment-related degree programs. They are combined in the departments of Environmental Engineering and Applied Computer Science as well as Landscape Architecture and Environmental Planning. The participation with several projects in the "Landesgartenschau 2023" in Höxter illustrates how presentable and exciting sustainability can be. Modern teaching and laboratory facilities guarantee practical work, as does the university's own botanical garden. Sustainability is tangible everywhere on the campus, for example when fertilizers and pesticides can be reduced with the help of digitalization in agriculture as part of the "Precision Farming" degree program. Here, as in the environmental engineering degree programs, the campus cooperates with municipalities and companies, for example when it comes to water purification or landfill remediation. The beautiful location on the curve of the Weser River and the proximity to the city center make the campus a perfect match.
Contact and Counseling
Still unanswered questions?
Our Student Service Center will answer all your questions about studying at TH OWL as well as about application and enrollment:
Phone: +49 5261 702 2534
E-mail: studierendenservice(at)th-owl.de

Service hours: Monday to Friday from 9 a.m. to 3 p.m.