Student and career orientation for secondary school classes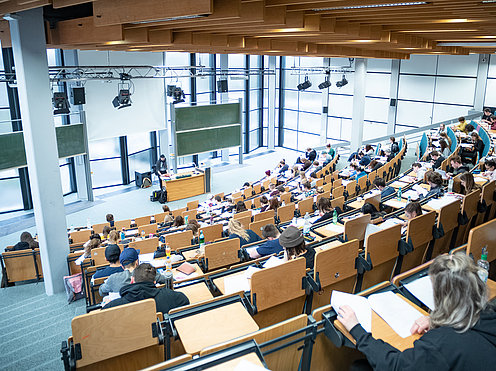 Cooperations with secondary schools give students and teachers the opportunity to learn more about degree programs at the OWL University of Applied Sciences and Arts. Come learn about the university for yourself! We offer a wide range of events for secondary school students.
No matter whether you are looking for a student or career orientation, or are interested in a laboratory tour or in doing experiments: We look forward to your visit and to working with you. We are also happy to bring our services to you at your school.
The following pages list our current services. Please feel free to contact us if you have further requests or concerns.
Contact
Central Student Advisory Services

Telephone: +495261 702 2535
E-mail: studienberatung(at)th-owl.de