What should I do when I graduate?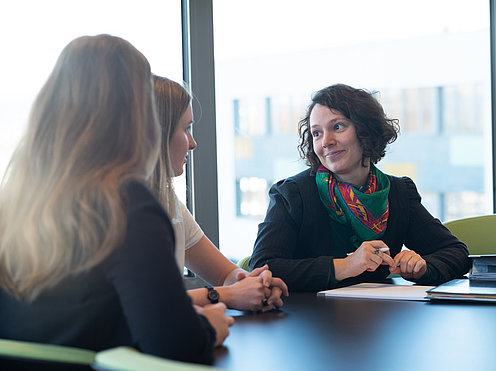 What degree program or training program matches up with my talents and interests?
As talent scouts, we help young people discover and develop their professional interests, potential, dreams and goals. Together, we look at questions and wishes for the time after school and plan the next steps toward studying or apprenticeship.
Who can participate?
Motivated secondary school students in senior grades who want to play an active role in shaping their futures.
How does it work?
It's simple: As talent scouts, we offer appointments for students once a month at our cooperating secondary schools throughout OWL. Information is available directly at the schools, on the homepage of the talent scouting in OWL or at the Central Student Advisory Service.

To the talent scouting at TH OWL