Get organized to complete your degree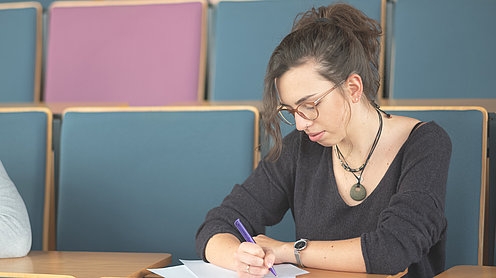 This page provides information and support on coursework at the OWL University of Applied Sciences and Arts.
Online Campus Management (CAS Campus) at the OWL University of Applied Sciences and Arts provides you with a course catalog including all events and courses held within all departments.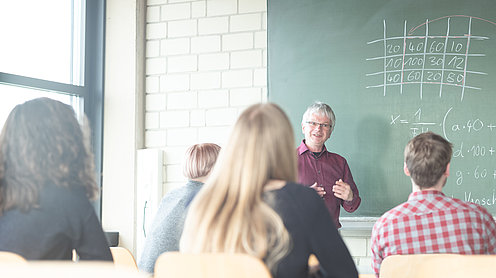 Campus Office is a web-based coursework planner for students. As part of the Campus Management System (CAS Campus), it provides you with direct access to your personal semester course schedule. There, you can find current information on the course catalog and the contact information you need for employees at the OWL University of Applied Sciences and Arts. You can also register for academic events, and will be informed directly via e-mail of any changes to the event plan.
Help: If you have any problems with Campus Office, you can find help and contact persons here.
ILIAS
eCampus learning platform
The eCampus learning platform (ILIAS) offers a comprehensive range of learning materials, such as lecture recordings and scripts, exercises, teaching videos or internship guides. In addition to the "courses," as individual seminars on the learning platform are called, the page also provides interdepartmental services such as linguistic training or soft skills courses to improve your learning and study techniques. In addition, digital learning rooms are available for joint learning in groups with various communication possibilities. You can find a basic introduction to the learning platform in the eCampus Quickstart.
Help: If you have problems with the learning platform, please contact the eLearning Team.
OWL University of Applied Sciences and Arts Teaching Award
Excellent teaching is a trademark of the OWL University of Applied Sciences and Arts. The university accords a very high level of importance to the quality of its teaching and to continuous quality improvement. Since 2009, the steering committee of the TH OWL has given out the teaching award to honor highly committed instructors and provide public recognition for their service. Instructors are nominated by their students.