Linguistic or key qualifications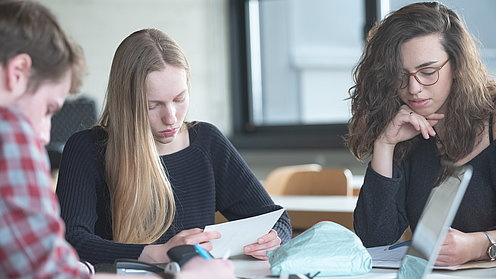 Do you want to study more efficiently? Do you need specific help in your subject area, or do you want to improve your linguistic or key qualifications?
You can take advantage of learning services from the OWL University of Applied Sciences and Arts to enrich your degree program.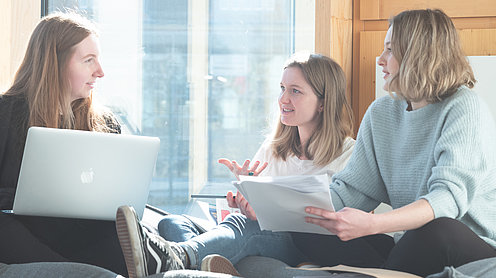 Foreign languages are the best tool you can have in your backpack if you are planning to study abroad, and improve your opportunities on the labor market as well. Because of this, the OWL University of Applied Sciences and Arts provides free supplementary language services to students in all of our departments.
Build your linguistic expertise with foreign language courses. Learn how to best present yourself in English to the global labor market through application workshops. Our online language courses allow you to learn a new language in a flexible way, online and on mobile devices. You can also take a variety of language exams at the OWL University of Applied Sciences and Arts. These may be required to study abroad, or may serve as useful supplementary qualification for a job later on.
Institut für Wissenschaftsdialog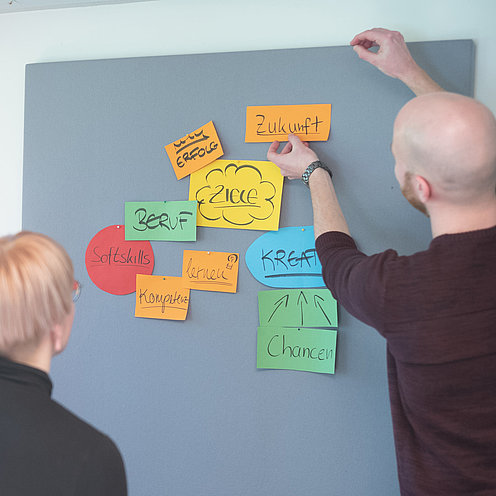 The "Institut für Wissenschaftsdialog (IWD)" (Institute for Academic Dialog) is an interdisciplinary learning and teaching platform. With its services, the Institute supports you in building your own skills and helps you get ready to start your career.

We teach social, methodological and media competence and individual learning strategies. Our instructors are advanced students at the OWL University of Applied Sciences and Arts, as well as specialists and managers from local businesses. They help create an optimal space for practical learning and professional orientation.
Our services support you before you begin your degree program, as you start your degree, during your studies, and as you receive your diploma.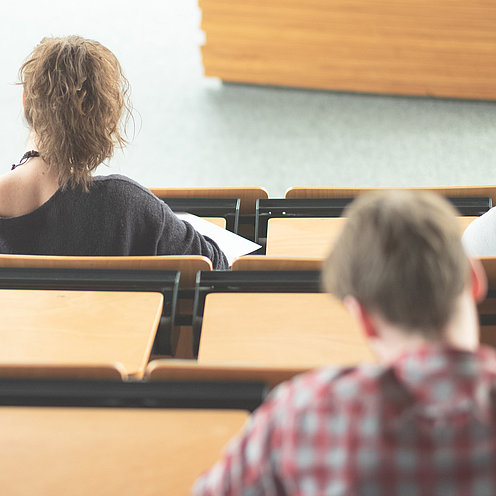 Study methods from the Career Service Office include courses that can help students gain and apply their knowledge, and can help them optimize their study skills throughout all phases of their degree programs. They are offered based on specific participants and their needs. Topics primarily include understanding academic work and papers and reading and writing discipline-specific texts. Courses also teach skills students need to successfully graduate from their programs and get started on the career market. The intercultural tutor qualification program primarily prepares students for a role as a subject-specific tutor.
Courses are available to all students at the OWL University of Applied Sciences and Arts.
FIRST AID FOR YOUR MIND!
Mental First Aid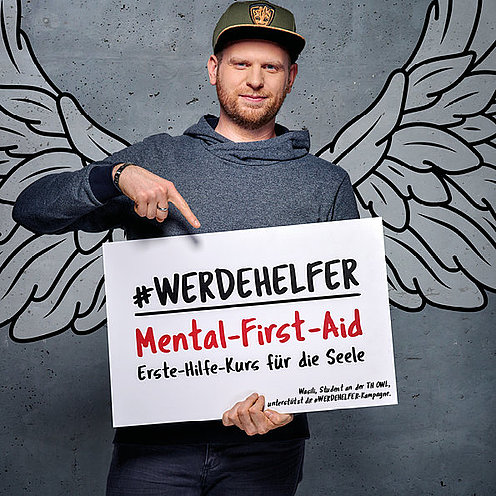 Facing new learning processes and the pressure to perform can be overwhelming. In addition, too many students are forced to take on part-time jobs, which can overload their schedules. There are many reasons students may feel confused or distraught. We are here to help coach you through situations like this. Learn how to keep calm and keep things from getting to you, or how to tell if others are feeling overwhelmed in a certain situation. We can help you become a helper!