You have your high school diploma in your pocket and would now like to start studying? Or have you completed your training and would like to deepen your knowledge by studying? With us, you can choose from over 55 bachelor's and master's degree programs! You want to combine training and studies? This is also possible with our dual study programs!
Under the following links you will find overviews of our degree programs:
What can I study and where?
Get to know us and our locations!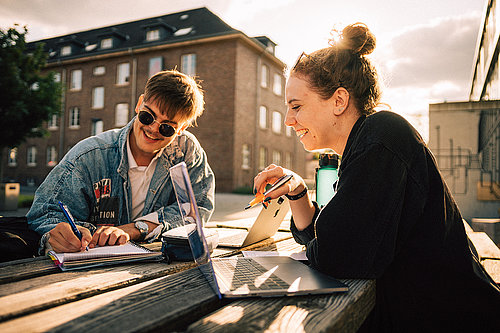 At our location in Detmold you have the choice between these degree programs:
Department Detmold School of Architecture and Interior Architecture
Architecture (Bachelor)

Architecture (part-time) (Bachelor)

Interior Architecture (Bachelor)

Interior Architecture (part-time) (Bachelor)

Interior Architecture – Spatial Arts (Master)

Integrated Architectural Design (Master)

Integrated Design (Master)

Urban Planning (Bachelor)

Urban development NRW (Master)
Department Media Production
Media Production (Bachelor)
Media Production (Master)
Department Civil Engineering
Civil Engineering (Bachelor)

Civil Engineering (dual) (Bachelor)

Infrastructure Management – Water and Traffic (Master)

Structural Engineering and Digital Construction Processes (Master)
Kreativ Campus Detmold
Innovation Campus Lemgo
Sustainable Campus Höxter
There are many good reasons...
... for starting your studies at TH OWL. Here are some of them:
All services including the Central Student Advisory Service (ZSB) and the Enrollment Office are always available for you. The respective office hours of the ZSB and the contact details of the Enrollment Office are linked.
There are also numerous offers for prospective students. Click here for the offers.
Pre-courses in the areas of math, physics and languages prepare you optimally for your studies.
We have not only offered online teaching formats and exams since the past online semesters, but have also been offering digital concepts such as eLearning and online exams for several years.
Our students are very satisfied! This is confirmed by the regularly positive evaluations, for example at the online evaluation portal StudyCHECK or the CHE university ranking.
Application deadlines, start of semester and start of lectures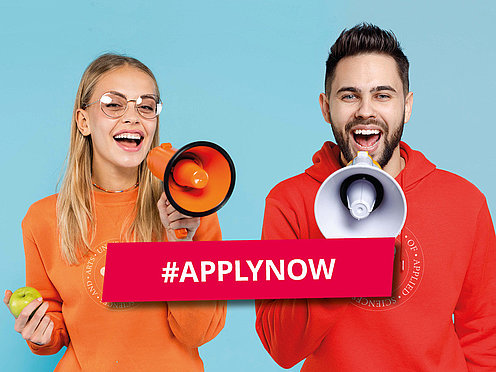 Good to know:
You can access the application portal via the link on the respective study program page.

The start of the winter semester is September 1, 2022.

The start of classes for the winter semester 2022/2023 is September 19, 2022.

The central freshman welcome ceremony will also be held on September 19, 2022.
Your way to us!
What do I have to do?
START OF STUDIES AT THE TH OWL
Central Freshman Welcome Ceremony in winter semester 2022/2023
You did it! You have successfully enrolled for your desired degree program at TH OWL!
And you can already make a note of this date in your calendar: Starting on September 19, 2022, the Central Freshman Welcome Ceremonies will take place at our three locations for all first-semester students who will begin their studies at TH OWL in the winter semester 2022/2023! More information will follow in the next few weeks. So, save the date!
Still unanswered questions?