We are here to support you in your doctoral program!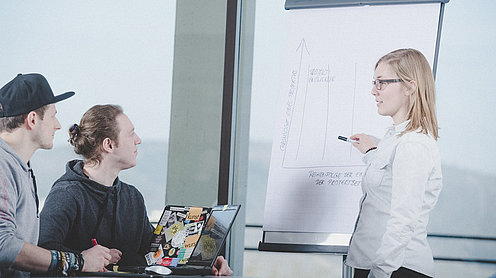 The interdisciplinary center can provide you with institutional support as you complete your doctorate at the OWL University of Applied Sciences, with a wide range of continued training programs, grants and lecture series, combined with a transparent quality assurance system that fulfills international academic standards within your department.
At the same time, it brings everyone involved in research activities, including professors and research associates, together under one roof, creating space for interdisciplinary academic exchange and networking.
The OWL University of Applied Sciences carries out research in many departments on an international level – as is clear from the doctoral projects the OWL graduate center supports. The graduate center understands research in an international context as a social process that can only function if it is based on academic discourse and fostered by a positive research climate.