Combining study and practice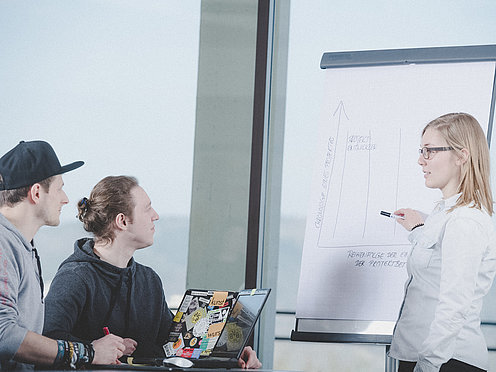 Do you want to gain professional experience while you complete your studies, or get a vocational qualification in addition to your academic degree? Do you want to finance your degree by working while you study?
The dual study program at the OWL University of Applied Sciences and Arts combines a degree program with a job or vocational training program at a company. At the end of your dual study program, you will receive an internationally recognized Bachelor's degree. You will also gain additional job experience, making it easier for you to enter the workforce. Many of our degree programs offer the option of a dual study program.

To the dual study program application
If you decide to enroll in a dual study program, you will need to not only register as a student, but also conclude a contract with a company.

Participating companies
Dual study programs offer a lot of benefits – take advantage of them!
Advantages for students:
You will receive practical training at a company during your studies.
Your degree program and professional training and work will be closely linked, allowing you to obtain two professional qualifications in a short time.
You will typically receive apprenticeship pay, which you can use to finance your studies.
You can complete any required internships as part of your company training.
After you finish your degree, you will also have outstanding career prospects. Frequently, the company where you receive your training will hire you when you graduate.
Advantages for companies:
You can offer a training model that will help you attract high-performing students with good potential for growth.
You will be training future experts and managers who have already shown a high level of commitment and resilience during their studies.
Getting to know applicants over a long period of time reduces the risk of an unsuitable hire, making workforce planning easier later on.
As a company, you gain added value by interfacing with the student's degree program and courses, for instance through thesis writing and other projects.
Initial training time is reduced significantly for graduates.
Contact information for interested students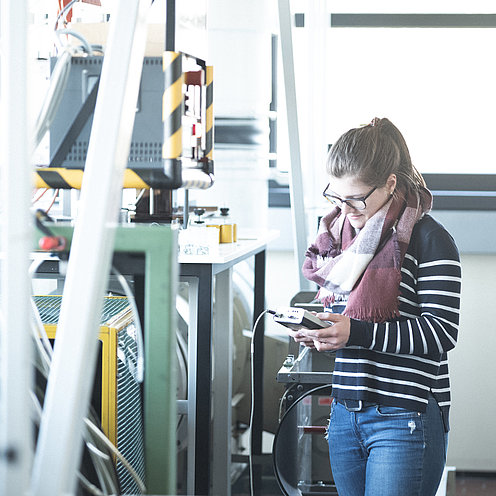 Are you interested in registering for a dual study program? Does your company want to offer the option of a dual study program?
Then get in touch with the following contact persons for more information!
General questions on dual study programs
Central student advisory services
Tel.: +49 5261 702 5903
E-mail: studienberatung(at)th-owl.de
General questions on dual study programs for companies
Irena Rathert
Telephone: +49 5261 702 5670
E-mail: irena.rathert(at)th-owl.de

The following section provides some answers to the most frequently asked questions:

Frequently asked questions