Dual study program application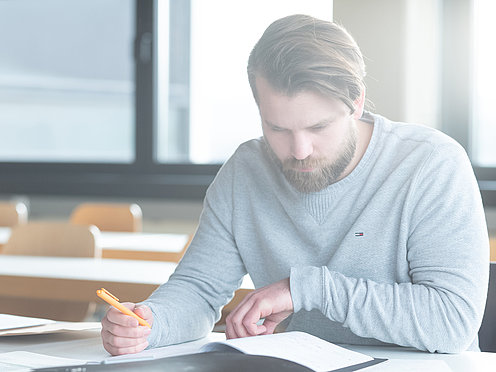 In order to apply for a space in a dual study program, students must independently submit a prompt application to a company for an apprenticeship or a job. Students must have concluded an apprenticeship or internship contract before beginning a dual study program. Then, they should register as students at the OWL University of Applied Sciences. Students will be simultaneously employed by their training company and enrolled at the OWL University of Applied Sciences.
We are always adding new companies to our list of cooperating enterprises. It is a good idea to apply to companies that have not taken part in the Ostwestfalen-Lippe University of Applied Sciences dual study program in the past.
Application and registration information
Note: Admission to the dual study program is not restricted, however you must fulfill the admission requirements to register for your selected Bachelor's program.
The OWL University of Applied Sciences offers the dual study model for the following degree programs:
* Course of studies involves special features.
** Completing a relevant vocational training qualification is required to begin the dual study program.
*** Full-time coursework for the first two semesters during the lecture terms - September/October to February and April to July. After the third semester, two days per week at the company, lectures concentrated on three days per week. Dual study program students will have an extended standard study period of nine semesters instead of seven, and will spend their ninth semester writing a Bachelor's thesis. They will have no coursework during this semester, and may work more days at the company.
The OWL University of Applied Sciences differentiates between two models of vocational practice. You can either complete a vocational training program (educational integration) or you can complete work in-house in different departments within the company to obtain additional qualifications (practical integration) while you do your studies.
Company vocational training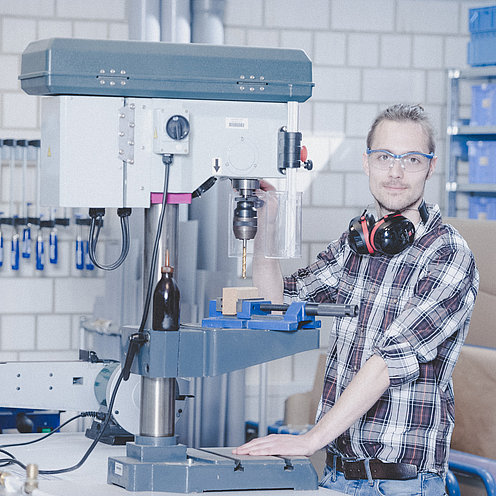 You will conclude an apprenticeship contract with the company to govern your vocational training (as a specialist or journeyman) in cooperation with the Chamber of Commerce or Chamber of Trade. To ensure you receive sufficient training time at the company, your training will start one year before your degree program.
Please clarify your questions regarding this model with the responsible chamber.
Company internship concurrent with degree program (Lippe model)
In this model, the student's company internship is integrated into their degree program studies. While performing your job, you will gain practical experience by becoming familiar with all of the work and training areas within the company in a targeted fashion.
This option can be completed during the standard period of study of six semesters, without requiring the student to complete a training program first. Required courses are offered on four days out of the week. Vocational training can be completed on days when no courses are scheduled.
Landscape construction and landscape management
This dual studies program is eight semester long, and has a structure that is very different from our other dual study programs. For example, students are required to spend several months at a training company before beginning their degree program.
Architecture and interior design
These two degree programs combine full-time studies, an internship semester and part-time studies.