Frequently asked questions
Frequently asked questions: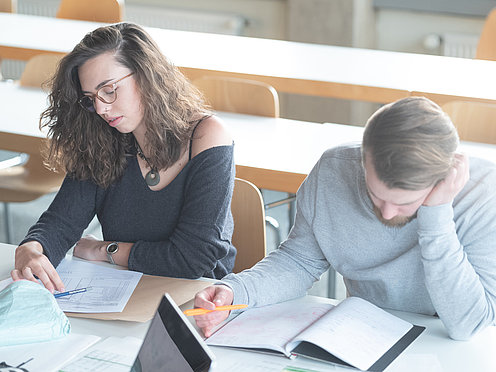 When do I need to apply?
Since you will be applying directly with a company, we recommend applying at least one year before you want to begin your degree or training program. You must apply to the Ostwestfalen-Lippe University of Applied Sciences by July 15th, at the latest, of the year in which you want to start your degree.
Is there a limit to the number of students who are accepted?
Programs offering a dual study option are generally open admission, meaning you can register regardless of your average grade at the Ostwestfalen-Lippe University of Applied Sciences. If your program does have restricted admission, all you need to do as a dual studies student is submit an apprenticeship contract.
What are the admission requirements?
The same admission requirements apply to dual study programs as to normal degree programs. The parallel company training model does not require that you verify you have completed a basic or specialized internship, because of the time you have spent training with the company. The model with company internship requires you to verify you have completed a basic internship first, if this is needed for your specific degree program.
How long does a degree program take?
A degree program with integrated training phases takes three years. If you want to obtain a vocational training certificate at the same time, this period will be extended by one year of training time at the company (typically before your other time).
Will I receive compensation from the company?
Typically, companies will conclude an apprenticeship/internship contract with you that will include agreed compensation. The amount of compensation is not fixed, but is often based on normal apprenticeship wages.
Do I have to pay university fees?
The Ostwestfalen-Lippe University of Applied Sciences does not charge university fees, but rather semester fees. You and your company will agree on whether they will support you, and on the amount of funding you will receive.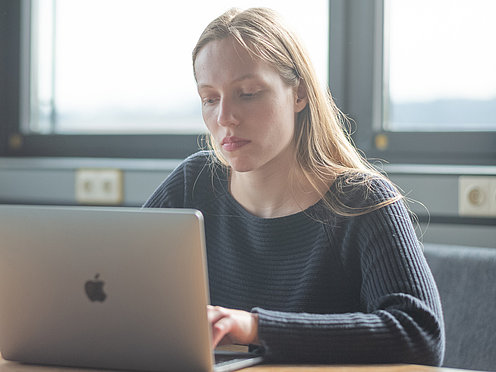 What requirements should a company fulfill to become a dual study program partner?
The company must have the technical capabilities and personnel to support students during their internships. If students are also obtaining a vocational training certificate from the company at the same time, then all the requirements that apply to a conventional vocational training program must be fulfilled.
What costs do companies incur?
The company and the student will agree to a monthly compensation amount in an apprenticeship/internship contract. Typically, this amount will be based on normal apprentice compensation. Students are responsible for paying semester fees. The company and student must agree whether the company will reimburse them, and in what amount.
What framework agreements exist with the university?
The company and the Ostwestfalen-Lippe University of Applied Sciences conclude a cooperation agreement for each student in a dual study program.
How are cooperation or apprenticeship contracts structured?
Contact the responsible Chamber of Industry and Commerce or Trade Chamber to prepare apprenticeship contracts. We would be happy to send you a template for a cooperation agreement between your company and the university. If you have general questions, please contact Professor Henning Trsek, and if you have questions about contractual design, please contact Irena Rathert.
How can I find potential applicants?
The participating company is responsible for selecting personnel for the dual study program. However, the Ostwestfalen-Lippe University of Applied Sciences will be happy to support you by approaching and advising potential students at informational events, such as your open house day.