SHAPING THE FUTURE TOGETHER
Strategy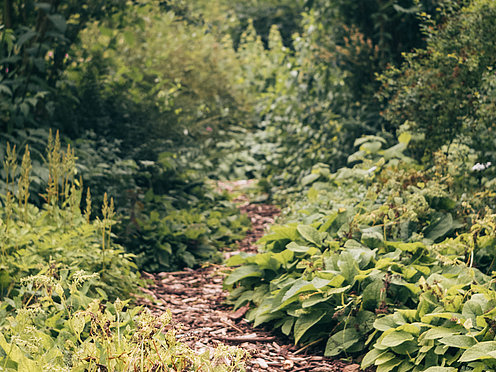 In which direction does the OWL University of Applied Sciences and Arts (TH OWL) intend to develop in the coming years? Where does it set its thematic priorities in research, teaching and transfer? Which topics will be particularly relevant for the university and its members in the future?
The TH OWL deals with these fundamental questions within the framework of its strategy development. At various levels, the Executive Board, the committees, the departments and the administration are responsible for this.
University Development Plan 2020 – 2024
The university development plan explains the strategic development goals of the TH OWL and links them to appropriate measures. It is the strategic roadmap of the TH OWL until 2024 and enables the university to pursue its goals in times of high volatility and complex challenges.
The university development plan is based on 12 topic and development areas that are relevant to the TH OWL both now and in the future. The university development plan is accompanied by strategic controlling along the defined goals and measures. Where appropriate, quantitative and qualitative indicators are used to monitor the achievement of objectives.
University Development Plan 2020 – 2024 (pdf file)
External documents and agreements
Higher Education Agreement NRW 2021
The Higher Education Agreement NRW 2021 was concluded in 2016 between the NRW universities and the state government. Until 2021, it stipulates that until new higher education contracts are concluded, the agreements made on the topics of young academics, gender mainstreaming, diversity, and the inclusion of students and employees with disabilities will continue to apply.
Another component of the agreement is the financial obligations of the universities as well as measures to reduce the high number of dropouts.
Contract for the Future 'Strengthening Teaching and Studies'
The Treaty on the Future 'Strengthening Teaching and Studying' (ZSL) was drawn up by the Federal Government and the Länder as the successor to the Higher Education Pact 2020 and provides the universities with long-term funding. In NRW, the ZSL funds are passed on to the universities according to a key with three pillars.
The agreement on the future contract with the universities in North Rhine-Westphalia is scheduled to be concluded in the second quarter of 2020.