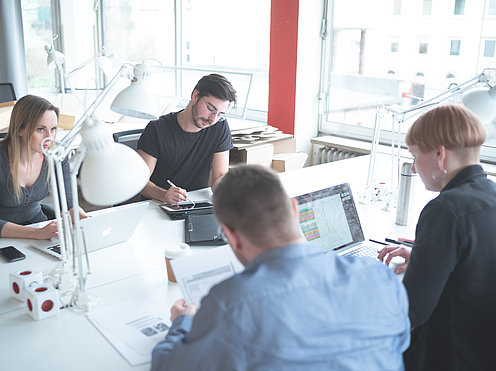 The OWL University of Applied Sciences and Arts is an attractive employer with flat hierarchies, an open working atmosphere and flexible working time models. With us, you benefit from a wide range of social benefits, we place great value on family-friendly working conditions and the regular training and further education of our employees.
Currently, more than 700 people are employed in teaching, research, technology and administration at the TH OWL.
We want to consistently align the university to be an attractive place to study and work for young people and specialists from the region and beyond. The TH OWL is a place where it is great to work - a place that offers prospects and equal opportunities and a working atmosphere which is based on fairness, trust and commitment.
Education, career and more