Family-friendly university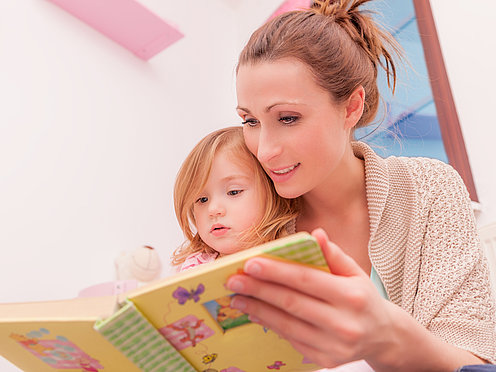 The compatibility of family and studies, work or scientific career is an important concern of the OWL University of Applied Sciences and Arts. In 2014, the university received the "Family-Friendly University" certificate from the berufundfamilie gGmbH for the first time. Since then, the TH OWL has received several awards for its family friendliness. It has committed itself to further developing existing successful support services for employees and students to ensure family-friendly working and study conditions. Members of the university are actively supported with regard to the compatibility of their profession or studies with their personal life situation.
The Family Service of the OWL University of Applied Sciences and Arts offers students and employees who are parents or caring relatives comprehensive advice and support. It works to develop a family-friendly infrastructure and thus offers excellent conditions for work, studies and academic careers.
To ensure childcare for employees and students, the OWL University of Applied Sciences cooperates with various daycare centers in Lemgo, Detmold and Höxter. It also provides support in finding suitable child minders and has partnerships and networks as well as extensive contacts whose services parents can take advantage of.
As a family-friendly university, the OWL University of Applied Sciences and Arts attaches great importance to supporting employees and students in balancing care and career. The care support services are aimed at all university members who care for family members or close relatives or who will take over this task in the future.
The Equal Opportunities Officer and her team are committed to compensating for the disadvantages of women and men and to ensuring that everyone can participate equally in studies, teaching and research as well as in the administration of the OWL University of Applied Sciences and Arts.
On equality
Students of the TH OWL have the opportunity to receive financial and non-material support through scholarships. This includes a scholarship to support students in family emergencies.
To the scholarship
FOR FEMALE ENGINEERS AND SCIENTISTS
Re-entry program
There are many reasons for a career break: Starting a family, caring for relatives, or your own illness. Afterwards, many people find it difficult to re-enter the world of work and to continue their careers as before. The OWL University of Applied Sciences and Arts provides support with this return to work.
To the re-entry program