We spend a large part of our time at our workplace, so what could be more obvious than making sure that our employees feel comfortable.
Another important component is our corporate health management (BGM), which we have continuously expanded in recent years. The aim: to establish a sustainable prevention culture, promote health and well-being, minimize risk factors and encourage our employees to adopt an active, sustainably healthy lifestyle.
Corporate Health Management (BGM)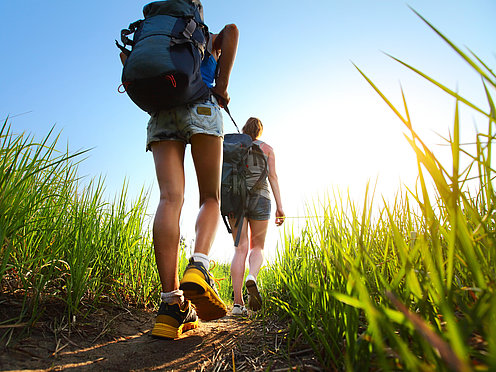 On the internal BGM portal, the BGM reports on all health-related activities and events within the university. In addition to consulting services, corporate integration management and university sports, our central pillars of a healthy university also include corporate health promotion (BGF). Here, the focus is on the individual promotion of employee health with the aim of reducing health-related stress and strengthening the resources of employees. Typical fields of action are exercise, nutrition, stress management and relaxation as well as addiction prevention.
The OWL University of Applied Sciences and Arts thus offers its employees a wide range of advisory services, which can be taken advantage of if required.
Comfortably and quickly from the Innovation Campus to the city center? And without traffic jams? At the Lemgo Campus, students and employees of the OWL University of Applied Sciences and Arts have a new service free of charge: The Campus Bike.
To borrow a bike, please bring the loan form and a means of identification (e.g. identity card) with you.
Lending times
Students may borrow the bikes until 6:00 pm.
University employees, teaching staff and contract lecturers may also lend the borrowed bicycles until the next calendar day in agreement with the university's loan service.
You have a question or suggestion about the Healthy University? Please feel free to contact our BGM-Team!
e-mail: gesundheit(at)th-owl.de